The true foray into road racing was to start with a practice session. Cade, proprietor of Wrenchaholics, and I ventured out to Waterford Hills for one of their Friday practice sessions.
Waterford has a nice system where you can get up to 4 sessions. They alternate between closed wheel and open wheel. We spent almost as much time checking the forecast as we did looking over the car, sadly.
Nothing like going out for a first session…in a new car, completely different from anything ever driven…in the wet. I managed through the first session, a gentle spin all that occurred. Based on other advice I tried to stay off the concrete. Overall though the first session was a good one.
The weather looked like it would clear, and instead it rained. And then it rained. We sat, waiting.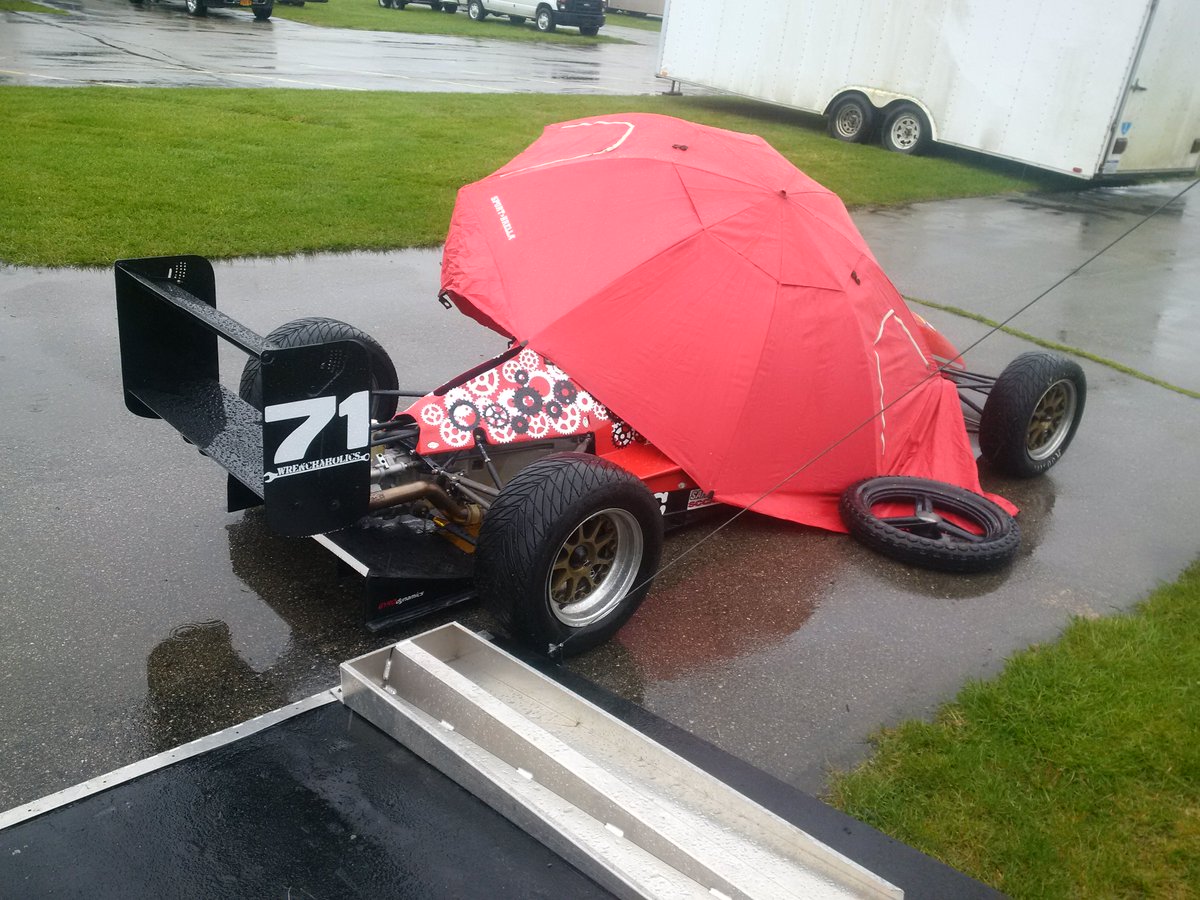 It got near the 4th session, and since this was the only track time before our first race, and it wasn't pouring, we decided I should go back out. Ran some consistent lines, and was getting more comfortable when I made a discovery. I was not getting the car into 1st and 2nd gear – only 3rd and 4th. This newfound bump in power was absolutely NOT what I needed to match my newfound confidence. It did not take me long to goose it, and spin into the grass. The saturated ground proceeded to cause the car to dig in and rip a portion of the diffuser off.
There was no significant damage other than requiring a thorough clean and a trip to the diffuser repairman. Annoyingly we got soaked trying to get it off in a hurry so that it could be ferried to the vendor.
Oh well, it is something we can laugh about now.
-Michael