In early June (yes, I am embarrassingly behind on my blog updates) the Wrenchaholics team ventured south, all the way to Ohio. Yes, I know that is not far – but Mid-Ohio is way in the middle of the state and it's pretty boring driving to get there. That is especially so when the anticipation of a new foray grows with each mile.
We arrived last Thursday night but did not go to the track Friday morning. All of the asphalt spots were taken, and trying to pit a car with zero ground clearance on a grass area is not fun. We spent more time trying to find a way to lift it then we did actually re-attaching the diffuser.
We just got through tech, got tires on, got the diffuser on, and got the driver in to get in line for the first practice. It somewhat sunk in while I was sitting there waiting to go out. Here I was, in my very first official road race – going out to practice in the fastest group there that weekend. Not only that it was one of the SCCA's premier events, part of their Super Tour. It was the first time I drove the car in dry conditions. I noticed that my pulse and breathing rate were increasing. I settled by adjusting the mirrors, and reminded myself of goals for the session.
The session went well. I was surprised how much 20 laps on iRacing helped me "know" the course and sped up my comfort level. I didn't think about where the track went, just what I needed to work on myself or the car. 3rd gear was not working, which was providing the main challenge. Qualifying was later that day, and was the 1st of two sessions. It went better, despite no 3rd gear still, and we gained 4 or so seconds. Unfortunately we still fell outside the 115% bogey to be able to start the races.
Went out Saturday morning, and still no 3rd gear. After much muttering into the thing surrounding my head I decided to wring out as much as I good to try and get a fast lap. I knew in particular there were 2 areas I was braking comfortably. I went deeper into each of those on the last lap of the session, and managed to get 2s off my best lap. This put us into the show without having to beg with the event stewards.
The first race – Saturday afternoon – what can I say. I ran a solid race, didn't put a wheel off. I got to dice with some other drivers in the class, and I didn't impede those coming through. I got lots of track time, and finished all the laps.
Given that I was the only one in class, finished the laps, I still got the hardware – and a video! What fun and professionalism from the series.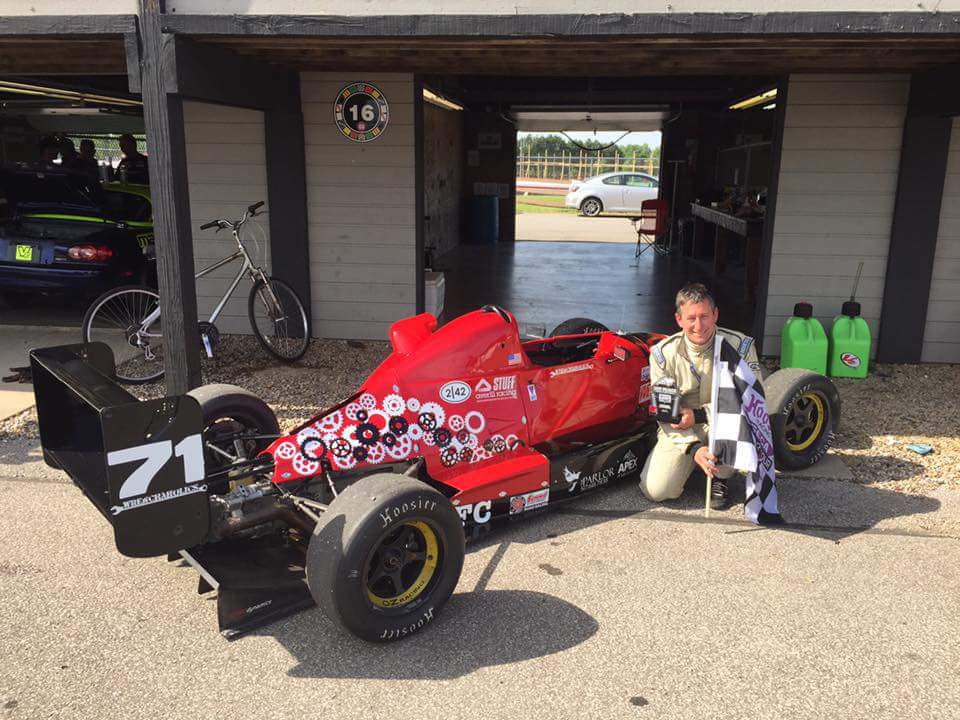 https://www.scca.com/videos/2032374
Sunday was a disappointment. We were definitely quicker (hi there 3rd gear) and more competitive. On the 5th lap we lost the coil and coasted to a stop. Then, upon loading the car it poured and we got soaked. At least it was then and not on the track!
Until next race update,
-Michael